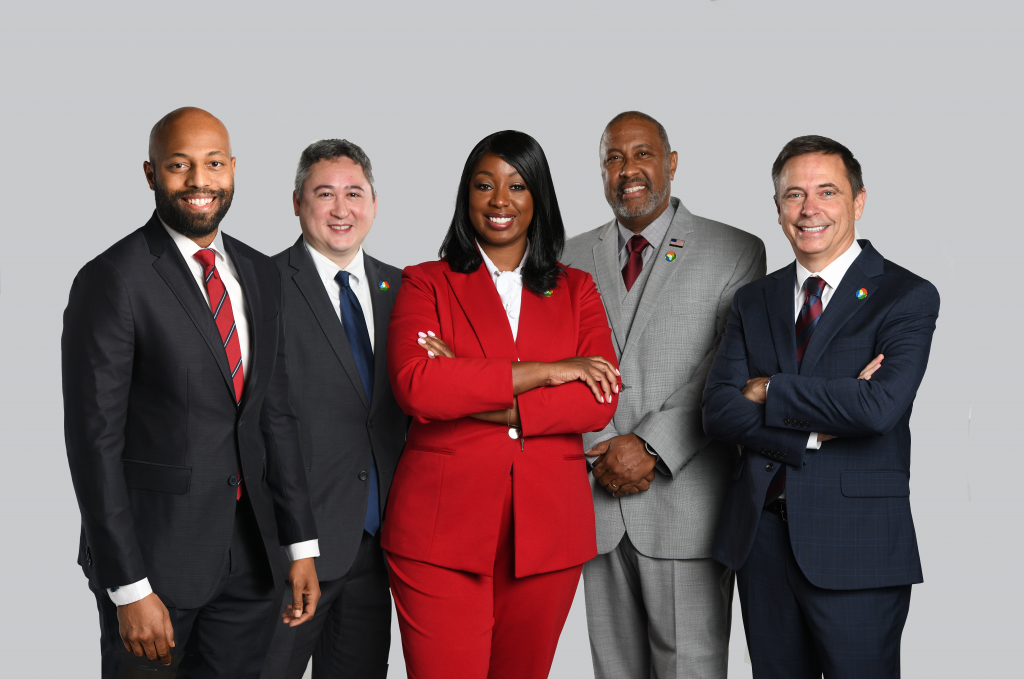 Gwinnett's four district commissioners, plus the Board of Commissioners chair, are responsible for setting direction and formulating policies for the county government, adopting the budget, authorizing expenditures, making zoning decisions, and more. In leading the second largest county in Georgia, they have a very important job — Gwinnett County's budget is almost $2 billion — and they need to hear from their constituents to make decisions that are right for all Gwinnettians and for the environment. In comparison to federal or even state legislators, county commissioners are also generally more responsive to resident outreach. They want to hear from you!
As a grassroots organization, Gwinnett Recycles encourages and empowers residents like you to contact your commissioner to make your voice heard. Whether or not you have ever volunteered in person with us, if you care about reducing, reusing, composting, and recycling waste in Gwinnett County, YOU are a member of Gwinnett Recycles! Take action on waste in Gwinnett — find your commission district and your commissioner's contact information and call or send them an email about one of the topics below.
We've made it easy with template letters that you can customize however you like:
You may also be interested in attending in-person Board of Commissioners meetings, which are open to the public and sometimes cover issues related to waste and recycling. The Board holds official business meetings the first and third Tuesdays of each month at 2:00pm. On those days, the Board also conducts work sessions at 10:00am. Meeting notices, agendas, and minutes can be found on Gwinnett County Government's website. Thanks for your interest in advocating for a better Gwinnett!